Post by Renesmee Cullen on Feb 2, 2010 21:33:24 GMT -5
Character Basics
Name:
Renesmee Carlie Cullen
Nickname:
Nessie
Age:
...
Appearance
Looks:
Renesmee has quite a few of her fathers facial features, along with his unusual bronze hair. As she ages it gets a little darker. She has long ringlets, that bounce as she moves and chocolate brown eyes like her mothers used to be when she was human. Her skin is pale but with a blush to it due to the blood that pumps through her veins. Her skin is as tough as a vampires, but her temperature is mush warmer and she doesn't so much glitter as she more glows in the sunlight.
Scars, tattoos, other marks:
None
Portrayed by:
Mackenzie Foy (Child)
Nina Dobrev (Adult)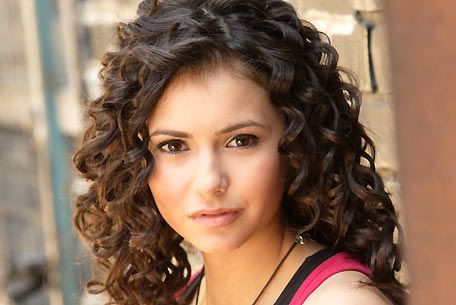 Personality and Stats
Basic Personality:
Nessie is playful and full of life. She ages much faster than almost any average creature and tends to shock people with her constant development in maturity and intelligence. Always wanting to be in everything she strides to learn as much as she can. She doesn't think before she does things sometimes, and is not usually shy, but gets nervous in some of the most normal of situations. She doesn't see things in black and white and is very open. Renesmee can't stand to see someone being unfairly treated.
Species:
Hybrid: Human/Vampire
Abilities:
Unlike her family Ness is able to sleep, and has a rapidly beating heart that beats faster than a humans. When she's nervous its more like a humming bird twittering its wings than a heart beat. She will continue to grow and age until what will appear to be roughly the age of 17, though she is immortal. Her gift is the ability to put thoughts and images into the minds of others with a simple touch. She can penetrate shields and people seem to gravitate toward her.
Occupation:
None
Car:
Purple 2009 Smart Car with Silver swirls
History:
Birthplace:
Forks, Washington
Family:
Father: Edward Cullen
Mother: Bella Swan
Uncles: Emmett Cullen, Jasper Hale
Aunts: Rosalie Hale, Alice Cullen
Grandfathers: Carlisle Cullen, Charlie Swan
Grandmothers: Esme Cullen, Renee Dwyer
Friends:
Jacob Ephraim Black
Nahuel
History:
Renesmee was born a hybrid child sharing the vampire traits of her father, [and now mother] along with human qualities like those her mother had once possessed as a mortal. A beating heart pumps the warm blood through her body like that of a human, but her skin is hard like marble, as is the skin of her fathers. She is looked upon to be a miracle, the pride and joy of the Cullen family.
The infant takes a keen liking to Jacob Black, one of the only people that when she is born seems to stand out amongst the family. She refers to him as her Jacob. He and Rosalie are instantly her favorites, (After her mother and father of course.)
Whilst Renesmee, Bella and Jacob are hunting in the woods they are spotted by another vampire, Irina. She reports to the Volturi that the Cullen's had created an immortal child, and that they were raising it like their own. When the Volturi decide to come to Forks to destroy the said "immortal child" the Cullen's begin rounding up witnesses to help proclaim their innocence and save Nessie's life. With the help of Nahuel and others her life is sparred and a truce is formed.
She will grow and age until she reaches seven years old, (in human years.) She will look to be 17 years old, and never change once this happens.
Sample RP:
Renesmee sighed and looked out the window toward the trees, where was Jake? She touched her small pudgy hand to the cool glass of the window and waited ever so patiently. At least as patiently as a four year old was capable. Which didn't amount to more than a few minutes. The little girl stepped down slowly from the chair she had been standing on, and pushed it back toward her tea set easily. It made an ugly sort of squeaking sound as it move over the hard wood floors. She cringed.
Mommy was down the hall preparing for the tea party, but her best friend was suppose to be here already. Watching him sip from the tiny cups made her giggle Jacob was big, but he was warm and he always found time to play. Besides mommy and daddy he was definitely her favorite.
_____________________________________________________________
Renesmee would be celebrating her 6th birthday party, but she didn't look anything like she had a few years ago. Celebrating six years of life in the body of a fifteen your old girl brought a lot of confusion, questions she'd never ask and a need to become concerned with things she never stopped to think about before. Like why Jake never brought around any girlfriends, or why the mere thought of him even doing so mad her so upset.
She held the blue dress up to her petite frame and turned her head to the side. Even dressing had become more difficult as the years went on. Although jeans and a t-shirt were still her garb of choice she seemed to put more thought into what she wore for birthdays and outings. She bit her lower lip impatiently and threw the blue dress onto the bed holding up a purple tea length one instead. She smiled at her reflection and hid the blue dress under her pillow before throwing the dress on quickly and stepping out of her bedroom.
Nessie walked down the stairs toward where her two very different families were waiting. She smiled when she seen Jake in he far corner, it was a smile much different than the ones she used to make around him. Most recently the sight of her best friend aroused feelings such as nervousness that made her feel almost lightheaded. Funny how she had never noticed just how...pretty he was. Now, she wondered why. Renesmee pushed the thoughts aside and grinned widely at the sight of her Grandmother, Renee. She leaped down the last few steps and hugged her close, but not too tight. Humans were much weaker.