Henri
Jun 29, 2011 17:20:26 GMT -5
Post by Henri on Jun 29, 2011 17:20:26 GMT -5
Character Basics
Name: Henri-Charles Boucher
Nickname: Henri
Age: turned in 1898 at the age of 32 / as of 2006, 140 yrs old
[/color][/size]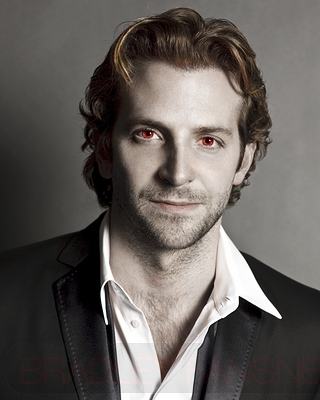 Appearance
Looks:
Henri stands at 6'1", very trim and fit, brown hair with a hint of golden hue to it, scarlet eyes that were once the most prettiest shade of blue, his skin is alabaster and sparkles in the sunlight, he has an amazing smile and a small face with permanent stubble because he was unshaven when he was turned.
Scars, tattoos, other marks:
scar on his neck from where his creator bit him
Portrayed by:
Bradley Cooper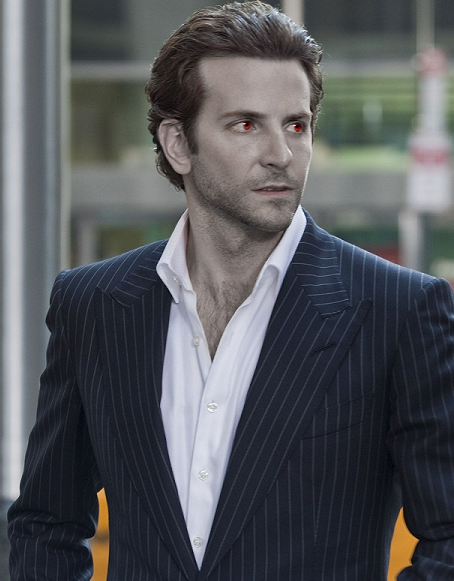 Personality and Stats
Basic Personality:
Henri is the epitome of a charming ladies man with the uncanny ability to woo any woman, human or vampire, into his bed with a simple smile and the way his eyes seemed to capture their very souls. He has never been particularly good at finishing anything. In his human life, as a writer, he'd had so many stories he wanted to tell that he never actually finished any which caused him to be a bit restless and frequently drowned himself in drink. He was always passionate about whatever he did, even if he ended up distracted by something newer and better soon after. He also has "asshole" tendencies wherein he never really cares about what is going on with anyone else and he has to put himself first. Upon his death and rebirth as a vampire, he became more vivid, more charming if that is even possible; he found a certain grace he'd been lacking and could in today's world he could be described as "the douchebag you can't help but fall in love with."
Species:
Vampire
Abilities:
Standard vampire abilities
Occupation:
he still fancies himself a writer and poet after all these years
Car: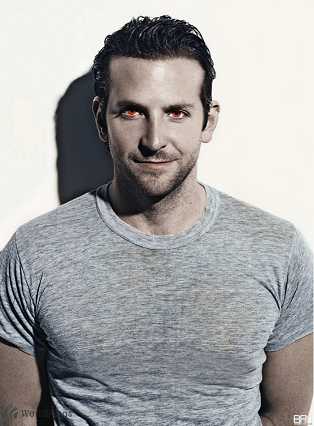 HistoryBirthplace:
Aix-en-Provence, France
Family:
Charles-Luc Boucher - father [1830 - 1901]
Élisabeth Duquaine Boucher - mother [1841 - 1909]
Isabeau Boucher - sister [1863 - 1940]
Frédéric Boucher - brother [1864 - 1933]
Marguerite Boucher - sister [1868 - 1885]
Brigitte Boucher - sister [1871 - 1956]
Possible son born to can-can dancer Jane Avril [b. 1895]
Friends:
Catherine, Pierce
History:
Henri-Charles Boucher was born in Aix-en-Provence, France on the 5th of January, 1866 to aristocratic parents Charles-Luc Boucher and Élisabeth (née Duquaine). He was the middle of five children and while he had brother only 15 months older than him, he was always closer to his sister, Marguerite, who was younger than him. From an early age he developed a love for reading, as well as writing his own stories and poems. This caused tention between him and his father because he wanted his second son to go into a respectable career like banking or law. The turning point for Henri was just after his 19th birthday when Marguerite succombed to tuberculosis. His world crashed around him then. She was not just his sister but his best friend. He hid away in his room for weeks, throwing himself into writing furiously. In a few more months, he finished a novel and sent it to publishers who sent it back with a "thanks, but no thanks." He could not let this be the end of it. He made the decision to move to Paris to pursue his creative endeavours, only barely receiving his father's blessing.
He arrived to Paris when he was twenty, in the Spring of 1886, settling in district of Montmarte where the bohemian lifestyle was in full swing. He found a small flat to rent and went straight to work on writing. He was able to publish a few short stories but were negatively panned. He just lacked the experience to put any depth behind his work, was the gerneral consensus.
Henri sooned became somewhat depressed, turning to carousing in caberet's like Le Chat Noir or the Moulin Rouge. The courtesans took an immediately liking to him because he was so very easy on the eyes and so charming he could melt their clothes off with a smile or a compliment. He never had a problem attaining women to share his bed, he just had a problem focusing on his craft. By the mid 1890s, he found a new jolt of inspiration when he fell in love with can-can dancer Jane Avril who worked at the Moulin Rouge. While they were not exclusive with one another, more often than not, she was the one he took to bed, and vice versa. In 1895, she gave birth to a son, but she never confirmed to Henri if the boy was his or not. She placed him with foster parents and Henri never saw him.
This broke Henri's heart and he turned away from Jane, turning once again to booze and the nightlife. He avoided the Moulin Rouge and sought out seedier brothels and bars, and opium dens. Absinthe, like many other writers and painters, was his drink of choice. In 1898, he was leaving a restaurant and considerably drunk out of his mind, he was headed to an opium den to further his stupor when he stumbled passed several prostitues propositioning him. He laughed and kissed a few of them but had no interest in any of them at that moment. He all but stumbled into a small, dark and dank alley. He stopped walking when he heard footsteps behind him. He turned around and saw nothing but a blur fly past him. When he turned back forward, the most beautiful woman he'd ever seen was standing in front of him. He tried charming her, unaware of how ridiculous he looked being so drunk. Without another word she threw him incredibly hard against the stone wall on one side of the alley and bit her teeth into the part of his neck where it met his shoulder.
Henri doesn't remember what happened next. He doesn't know why she stop and didn't finish him off or where she went. All he knows is that he woke up some time later. It seemed like an eternity but was more likely only a few days. He was covered by some sort of sack cloth. It was raining out but it was day, he could tell. He could see the rain drops like individual diamonds falling from the sky. He could hear them hitting the ground. Everything was more vivid and clear. His sense of smell was increased. He didn't even realize he'd been running until moments later he'd found himself back at his apartment and was chest and throat were burning with hunger. He grabbed an apple to sate the hunger but it repulsed him and he spit it out. He was starting to go crazy, unable to understand what was going on. When he caught his reflection in the mirror, he was entrance by how magificent he looked, but mostly his eyes which were completely black.
A knock came at his door and he opened it, revealing Louis, a painter friend of his, who seemed glad to see him. The smell of Louis wafted into Henri's nose and he could see the pusling of a vein on Louis' neck. Without thinking, Henri grabbed him and bit hungrily into Louis, draining him dry of his blood in a horrible frenzy. He found he wasn't too remorseful of what he'd done because of how drinking the blood made him feel. Louis hadn't even had the chance to scream because Henri had been so quick, so know one else in the building could've heard anything happened. He was still hungry and, wiping his mouth on his sleeve to remove the blood from his face, opened his apartment door and called out a prostitute he'd heard leaving one of the other apartments. He pulled her inside before she could properly see his state of being. She screamed but he silenced her by breaking her neck and then drinking from her.
Finally, he reached his full for the time being. When he glanced at his reflection once more, his eyes were a scarlet red and even more fascinating then the completely black. For one, he'd never seen anyone with red eyes before...except...the beautiful woman who attacked him. He suddenly felt the need to seek her out and ask her what she'd done to him, what he was. He cleaned up himself and changed into clean clothes before throwing a few of his personal belongings, including a small tintype photograph of his deceased sister Marguerite that was taken the year before she died, into a sack and leaving his apartment. He scoured the streets of Montmarte, tantalized by the scent of the people. He had to avoid them though. He couldn't let himself be found out because he wasn't sure yet how many people he could take on, if he was still just as strong as any human man and carted off to jail. He found her nowhere, so he left Montmarte and looked all over Paris.
After a few days of rain, the sun returned and he noticed his skin was starting to sparkle like a million diamonds encased in stone. It surprised him and he looked about, wondering if anyone else could see him sparkling. Fortunately it was sunrise and there was no one around at the moment. Worried, he ran off and hid somewhere dark until nightfall when he realized he hadn't slept in a week and was completely fine. But he was incredibly hungry again. He pulled two men into an alley he was hiding in and snapped their necks to prevent them screaming and drawing attention. He drained them dry and felt better, once again moving on in search the mysterious woman.
For three more years he wandered around Paris and hid out on the outskirts of the city, usually in cellars and barns, he spent his down time testing the limits of what he could do or writing. Still he loved to write. But he kept away from people. The initial shock of his change had began to wane and he started seeing himself as a bit of a monster. In 1901 he traveled home to Aix-en-Provence where he surprised his father late at night in his office. He tried explaining to his father about what had happened to him but Charles-Luc thought him to be a demon who took the form of his son whom they had all assumed to have been killed or responsible for two murders in his old apartment. Well, they weren't wrong. His father shouted for help and told Henri to leave, that he was not his son. Instantly angered, Henri pulled out Marguerite's photograph and showed his father. "Je suis un nouvel homme, père." ("I'm a new man, father.") With no inhibitions, he attacked and killed his own father. He was met by remorse, however, and couldn't remain there any longer. He left his childhood home, Aix-en-Provence, and France in general.
He swam across the Mediterranean Sea and found himself in Italy and hid out the same way he'd done outside Paris. Eventually he met another such as himself; a man named Felix who was tall and huge, like a statue. It was then Henri learned exactly what he'd become: a vampire. He was the living dead who fed off human blood.
Henri was brought to Volterra, Italy with Felix where he met with the Volturri leaders, Aro, Caius and Marcus. He was given a place to stay among them in exchange for acknowledging them as being above him, like his kings. He learned their laws quickly enough and was glad he hadn't broken any of them while out on his own. He stayed on with them for only a decade and a half, leaving by the start of the first world war. He disguised himself as a soldier once in a while to blend in with those fighting in the open. Picking off soldier after soldier during the chaos, no one seemed to notice. As the wore died down, he made his way to America, settling in big cities since it was easy to snatch and kill a person and it to be not uncommon for someone to turn up missing. He had begun to hone his instinct to feed, able to hold himself back when near larger numbers of people, because he had to: he loved going to dance halls. He wore tinted glasses to diminish the appearance of his eye color when he danced with women or listened to music. He occasionally took a human woman home with him to bed. The sex was rougher, and she wound up very bruised, though sated. Unfortunately for her, after he played the gentleman card in walking her home, he'd take a shortcut with her into an alley and kill her.
When the second world war began over in Europe, Henri decided to return, this time moving on to England and eastern Europe where the casualties increased daily. In 1945, at the end of the war, he moved on again, spending a great deal of time in Russia. He grew bored eventually and returned to North America, taking up residence in cities like Philadelphia, Boston, Chicago, Minneapolis, Toronto, Vancouver and Seattle. By the 1960s, he was migrated back to the UK, going back and forth between, England, Wales, Ireland and Scotland.
In 1979 he was in Sweden and was stalking around a concert venue when his hunger was starting to creep up on him. He found a blonde man stumbling about and attacked him but immediately found his blood to taste horrible from whatever he had imbibed. A young woman screaming from witnessing the attack became his better option. He drained her dry and left her body in a dumpster nearby then went back for the man he'd attack. He had no desire to finish him off but he knew what would happen if he didn't: the blonde would become a vampire like him. A part of him wanted to be there for when the Swede woke up and help him along; to give him what he didn't have when he first became a vampire. But the other part of him didn't have the patience for mentoring a newborn. So, he dragged the man to an abandoned building and left him.
He's never run into the Swede since then. He doesn't know if his change was successful, if he met his end by the Volturi or if he's part of a coven somewhere. He's come across several nomadic vampires such as himself over the last three decades such as James, Victoria, Laurent, Catherine, Lynne and Pierce. Only Catherine he's actually taken to be with. Well, okay, there was that one time with Pierce, also.
He still wanders around, aimless, without purpose. He still even writes, and enjoys the literature from his own day all the way to the current novels being published. Henri still has his sister's tintype photograph and he is not above joining a coven of his own someday for some sense of family.