Renata
Mar 15, 2010 20:09:15 GMT -5
Post by Renata on Mar 15, 2010 20:09:15 GMT -5
Character Basics
Name:
Renata
Nickname:
N/A
Age:
Looks 20, really 546
Appearance
Looks:
Renata has brunette hair that runs down to her mid-back. Her eyes are a rich crimson when she is not thirsty, but black when she is. Her skin is very pale(of course), and she has a slim figure. She is always wearing her cloak, unless there is a very good reason for her not to.
Scars, tattoos, other marks:
None
Portrayed by:
Alicia Silverstone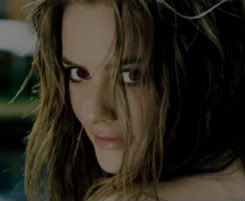 Personality and Stats
Basic Personality:
Renata is quiet, not saying much unless it is needed. Her temperament depends on how irritated or angry a person makes her, though it is quite difficult to get her to the point of being furious. She is thoughtful and very protective of her master, Aro. She is very serious, and usually never goofs around.
Species:
Vampire
Abilities:
To divert physical attacks, so if someone were to walk toward her they would immediately go the other way, not remembering why they wanted to go the first way at all.
Occupation:
Aro's bodyguard
Car:
N/A [would rather run]
History:
Birthplace:
London, England
Family:
Coven
The Volturi
Human Family
Gregory (deceased, husband)
Joseph (deceased, brother)
Anne (deceased, sister)
Maria (deceased, mother)
Alexander (deceased, father)
Friends:
Aro, Jane, Alec, Felix, Demetri
History:
Renata was born somewhere in the late 1400s, and she lived in England. She was happy with her family, however strange it seems. Her life was good, and she was cared for. But,
the
night was the end of all the happiness. She was 20, had gotten married recently, and was out doing errands. But, as the darkness fell over the town as twilight approached, she was still out. She was walking back to her home, thinking. Then, out of nowhere she had gotten snatched into an alleyway.
She was bitten by a vampire who hadn't fed in a long time. But, when it had heard the noise of others coming, it had left. So, she was left in the cold alley, dying. Or at least that's what she had thought. The truth was, she was turning into a vampire. It was excruciating pain, unimaginable for anyone to infer. So, she suffered, and for some reason, when she awoke from what had seemed like the worst nightmare, she was in the woods. She didn't know how she had got there, but she felt a burning, dry sensation in her throat.
For a few years, she was on her own, feeding when she needed, leaving when she thought it was necessary or just got bored with the place she was at. She had noticed that if she didn't want a particular person coming near her, and they had already started, they would just avert from heading to her, then looked confused and dazed. She didn't know what it meant. A few years later, the Volturi found her and thought her of having immense potential. She thus joined the Volturi and has been with them ever since, being Aro's bodyguard.